COMMERCIAL PEST CONTROL in Las Vegas
Protect your business's customers, employees, bottom line, and entire reputation from the threat of pests with Las Vegas Pest Control.
Las vegas Commercial Pest Control solutions
As a business, one of your most valuable assets is your reputation. The last thing customers want to see is bugs scurrying across the floor or pigeons flocking around the entrance of their business. Don't let pigeons and pests scare away your valuable customers and cost you money! Our pest control and commercial pigeon control services in Nevada are just what you need to keep the pests away and your customers happy.
Don't Let Pests Scare Away Your Customers
Your customers come first. Any negative client experience with pests on your commercial property can hurt your business financially. An extraordinary meal in your restaurant will not bring clients back if bugs scuttle across the floor. From bees in the parking lot to cockroaches destroying the kitchen inventories and bed bugs in the guest rooms, pests are dangerous to your clients and hard on business.
As a business owner, you're busy, and you want to provide a great customer experience without paying a high price. Here at Las Vegas Pest Control, our commercial pest control services will have your location pest and pigeon free guaranteed. We will treat your business as if it was our own. We'll even take extra steps to clean off cobwebs or pigeon nests off the side of your business, so there's no evidence of any previous pest problems.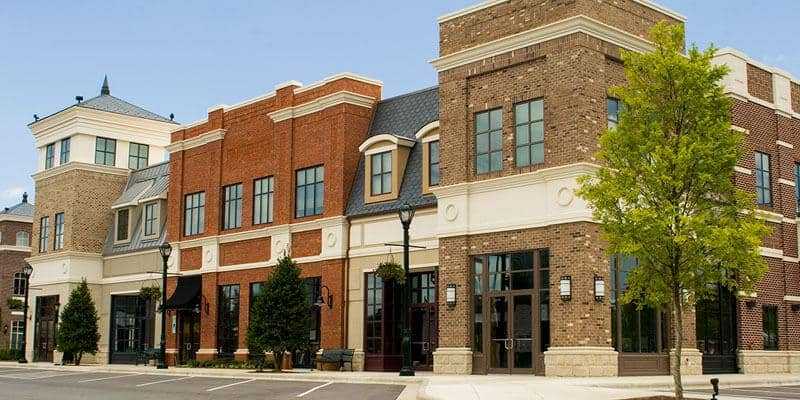 Schedule Service
Have a Pest-Free Business in No Time
We make it our business to ensure that pests don't affect your business. We provide expert commercial pest control service in Nevada, and our neighbors have trusted our technicians for years to keep their place of business comfortable and pest-free. When you choose us for your commercial pest control services, our expert technicians will:
Provide an initial inspection
Remove spider webs
Use aerosol treatments for spiders
Employ liquid, granular, bait and sticky traps
Schedule a treatment time around business hours
Provide food quality and safety documentation
Types of Commercial Pest Control We Offer
As a business owner or manager in Las Vegas, you are already aware that you are expected to meet high standards. At Las Vegas Pest Control, we offer all types of commercial pest control, including:
Office buildings: it includes individual offices and common areas like restrooms and breakrooms
Manufacturing/warehouse: We offer thorough treatment into all the crannies and nooks regardless of the size
Retail centers: Includes spas, stores, salons e.t.c., to make sure your customers are always comfortable
Daycare facilities: ensuring kids are safe and healthy
Medical centers including hospitals, retirement homes, small practices, and labs
Restaurants, coffee shops, and bars: Las Vegas is famous for restaurants and dining; unfortunately it is known for pests. Las Vegas Pest Control provides remarkable services to make sure you meet health code standards as well as keep your clients happy.
Kick Pigeons to the Curb With Commercial Pigeon Control
Few things are as off-putting to clients as having to deal with pigeon flocks outside the doors of your business. Our Las Vegas pigeon control experts are specially trained to remove these pests from your place of business quickly and efficiently. Our experts will take the time to thoroughly examine your business, and provide you with treatment options such as screens, spikes, and quarterly trappings to send pigeons packing.
Highly Trained Commercial Pest Control Technicians in Las Vegas
Your business is your livelihood, and you wouldn't trust just anyone to keep it pest and pigeon-free. Here at Las Vegas Pest Control, we believe that the best technicians have the best, most up-to-date training, and we are committed to ensuring that our experts have the skills and know-how they need to do the job right the first time. We provide our technicians with continuing education on a regular basis and host monthly meetings to discuss new customer service initiatives. You can trust our team to give you the best possible service, so you can focus on running your business.
Some of the commercial services we offer include bird control, rodent control, ant control, termite control, bug control, bed bug extermination, and mosquito control. Our integrated pest management services are here to help!
Guaranteed Pest Control Treatments You Can Trust
Don't waste your money on ineffective pest control treatments. We are so confident that you'll be content with our commercial pest control treatments that we back every single one of our services with a 100% satisfaction guarantee. If you aren't completely satisfied with the results of our service, simply let us know, and we will return to retreat your business free of charge. Contact us today!
Where Do We Provide Our Commercial Services?
We offer our high-quality pest control services in North Las Vegas, Henderson, and even Boulder City. Contact us today, and we can schedule a free consultation. If it's urgent, we can also offer same-day services. We're a team of experienced Las Vegas technicians who will help you to make your business safer. We're proud to serve these communities and beyond:
OTHER Las Vegas Pest Control SERVICES