Las Vegas Scorpion Control & Exterminators
Scorpions are dangerous creatures, so we recommend that you use a professional pest control service if you want to guarantee your family's safety.
Scorpions are among the most feared pests, as they can cause nasty stings. They are especially dangerous to children, the elderly, and pets, but even a healthy adult can be allergic to a scorpion sting and suffer more adverse effects. Las Vegas offers the perfect breeding ground for these critters, with its dry days and cool nights. Luckily, Las Vegas Pest Control provides safe and effective scorpion control methods.
How Dangerous Is a Scorpion Sting?
In most cases, a scorpion sting won't be severe, but you'll certainly know if you have been stung. The pain is instantaneous and excruciating. The scorpion primarily uses its sting as a neurotoxin to paralyze its prey. But when it is cornered or feels threatened, it will use its sting against a perceived aggressor.
If a young child is stung, the Mayo Clinic suggests seeking immediate medical attention. The venom can also cause increased heart rate and a rise in blood pressure, so if an elderly person is stung, they may need to be checked by a medical professional. For most healthy adults, if you are experiencing regular symptoms, they typically pass. The typical symptoms are intense pain and sometimes swelling.
How To Get Rid of Scorpions in Las Vegas
Scorpions are dangerous creatures, which is why it is not recommended to attempt to remove them without professional help. You might be able to remove a few scorpions yourself but not necessarily the whole colony. Our pest control experts at Las Vegas Pest have the tools and expertise to properly remove scorpions without causing any stings.
There are preventive measures property owners can put in place to reduce the chance of scorpions, and that's by making it harder for them to hide. You can do this by sealing cracks in your doors and windows and keeping your lawn cut short. However, these methods won't be effective in the long term without also utilizing professional pest control treatments.
Request Your Free Scorpion Control Quote Today
Don't risk getting stung by a scorpion. Contact the pest control professionals at Las Vegas Pest Control. We provide sustainable pest control solutions and have over 20 years of experience under our belt. After our initial inspection, we'll set up a pest control treatment plan based on the level of infestation. Ready to get started? Give us a call or fill out our contact form to schedule an appointment or receive a free quote!
Where Do We Provide Our Scorpion Control Services?
We offer our high-quality pest control services in North Las Vegas, Henderson, and even Boulder City. Contact us today, and we can schedule a free consultation. If it's urgent, we can also offer same-day services. We're a team of experienced Las Vegas technicians who will help you to make your home or business safer. We're proud to serve these communities and beyond:
OTHER REsponsible SERVICES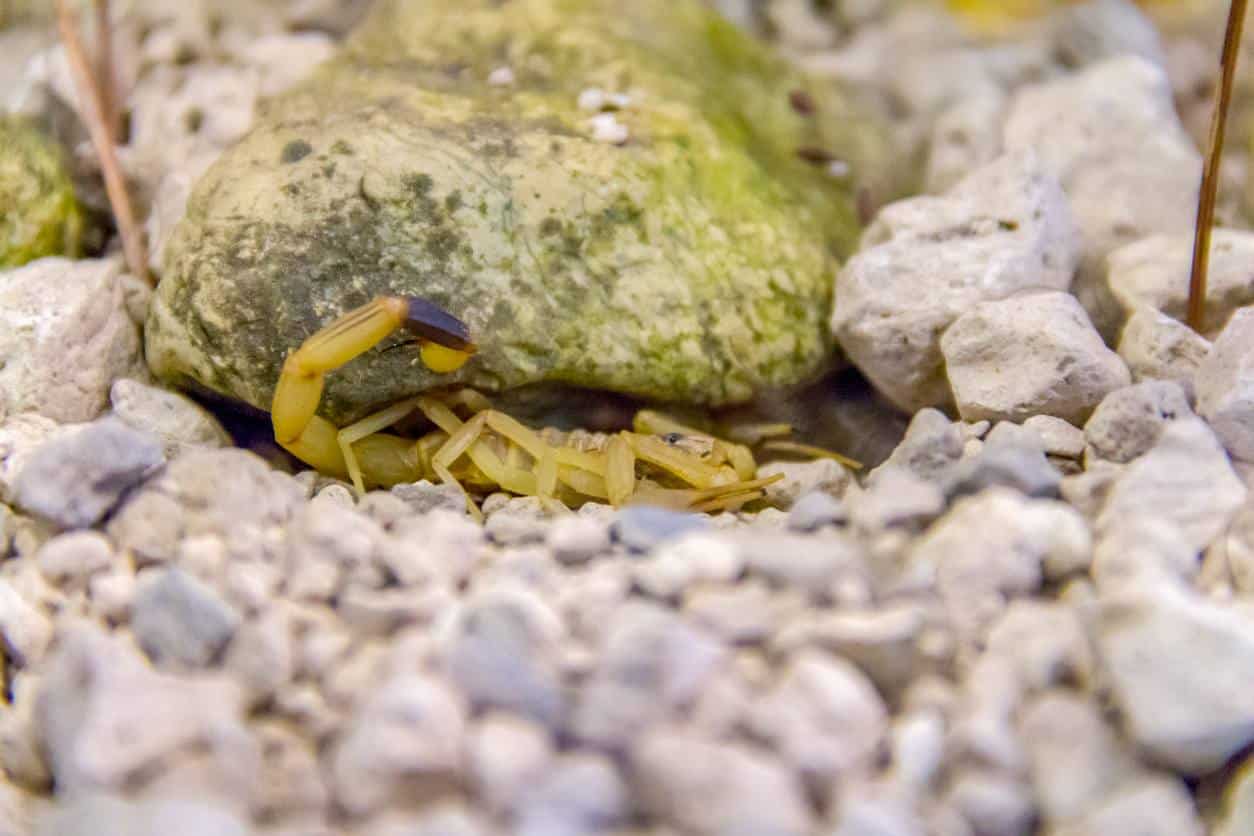 Schedule Service